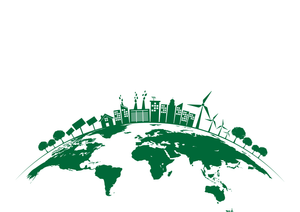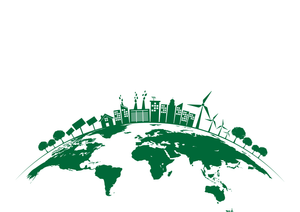 ESG Mission Statement
The Nufabrx team is made up of expert scientists, textile enthusiasts, and award-winning designers. We have locations in Conover, Asheboro, and Charlotte, North Carolina, and all share the common goal of making your wellness journey easier through a new category called HealthWear™. Each high-quality piece of Nufabrx HealthWear™ (the product obtained through putting medicine directly into your clothing) is manufactured and tested in our North Carolina-based facility, all sourced in the USA.

At the very heart of Nufabrx is our core FIBERS:

FUN in the workplace
INTEGRATION of work and our lives
BELIEVE in each other
EMBRACE suggestions
REACT quickly to opportunities
SUCCESS as a team

We strive to create a workplace environment that embodies these FIBERS every day. We also recognize that without a healthy planet, we would be unable to achieve these FIBERS long-term. That is why we are committed to ensuring we do all we can to protect and preserve the planet we all call home.

Nufabrx is committed to integrating ESG into our core business strategy. As indicated in our company's mission statement and our core FIBERS, our goal is to improve the wellness of our customers and employees without causing further harm to the environment in which we all live and work. To achieve this, we created the following ESG Mission Statement to guide our strategy:

Nufabrx believes we will achieve success in Environmental, Social, and Governance, also known as ESG, through the integration of real world, fun and innovative solutions that embrace ideas from all our stakeholders and allow us to react quickly to the constantly changing environment in which our consumers and employees live and work to minimize our environmental impact and maximize our social impact as we create a new category called HealthWear™.
Scope of Policy
Nufabrx believes ESG is an important consideration for our entire value chain, from our suppliers to our consumers. This policy is intended to serve as a basis for including ESG considerations in Nufabrx' business decisions, spanning the type of material used in our products to how our consumers dispose of our packaging and our products at the end of their useful life.

Nufabrx views ESG in the lens of:
1. short term – how we currently produce our products and how consumers dispose of our products and their packaging
2. medium term – finding strategic partners with the same ESG commitment as Nufabrx and increasing transparency regarding Nufabrx' environmental impact
3. long term – innovating to eliminate our negative environmental impact 

ESG Material Topics
Nufabrx defines a ESG material topic as one that results in significant economic, environmental, and social impacts, or that influences the assessments and decisions of stakeholders.

•Greenhouse Gas (GHG) Emissions -GHG emissions are generated throughout the lifecycle of our HealthWear from cultivating raw materials to the end of life treatment of those products. Emissions include the development of our packaging, transporting our goods and services, and the operation of our partner's manufacturing sites. We actively work with our partners to measure our footprint in accordance with the WRI/WBCSD's Greenhouse Gas Protocol.

Nufabrx is taking a product life-cycle approach to measuring the emissions generated by providing our consumers our line of HealthWear. Once measured, Nufabrx is committed to working with our partners to manage our carbon footprint and, where possible, leverage new solutions to reduce the amount of emissions generated.

We have the goal of achieving product carbon neutrality through a combination of innovative solutions to reduce the amount of emissions we generate but also partner with local organizations to purchase carbon offsets that incentivize carbon sequestration activities.

•Access to Affordable Medicine - Through the research and development of our patented technology, we came to realize that not only is Nufabrx providing an innovative solution to pain management and relief but we're also providing a product that is more affordable and generates less waste than existing over-the-counter solutions within stores. Nufabrx has been hard at work to get our products at more stores to demonstrate our affordability and accessibility. As we continue to release more information on our ESG efforts, thought leadership will be published that highlight how our HealthWear reduces the cost of pain management and waste generated by conventional methods through replacing multiple products with a single solution.

•Product Take-Back - One thing we hate at Nufabrx is WASTE. That's why we are working to develop a product take-back program that results in zero waste to landfills for our products. Through this initiative, customers will have the ability to, at no cost to them, ship their used Nufabrx products back to us for reuse in developing other textile product. We are exploring partners with other local Carolina-based textile manufacturers to close our product loop, reduce waste to landfill, and reduce the use of raw materials in other products. We are currently in the process of finalizing this program and look forward to launching it in 2022. 

•Packaging - Our HealthWear packaging has an impact on the environment but also serves as a primary means for us to communicate with our customers. We have started working with our supply partners for packaging to identify environmentally sustainable solutions, but also include messaging regarding cold water washing to reduce the lifecycle emissions of our products.

Packaging was an area our EcoWarriors team went to work on right away to reduce the amount of materials that were sent to landfills. One solution we've already worked with our packaging partners to implement was the transition from flap to non-flap packaging for our HealthWear. This switch alone has saves 25% of packaging material weight for our shipped product.

•Sustainable Materials -The fundamental components of our HealthWear product include nylon, polyester, and spandex. Each of these materials have an associated environmental impact that Nufabrx understands and is working to address. Our EcoWarriors team includes a sustainable material specialist who is actively working with our suppliers and researching innovative replacement materials that have a reduce environmental impact. As we identify high-performance, sustainable materials to put in our products, we plan to release thought leadership highlighting the achievement.

•Diversity and Inclusiveness -At Nufabrx, we value diversity and we do not discriminate. In our employee handbook, we explicitly reinforce this statement and include additional resources for our team members to reference on the matter. We believe a diverse workforce brings a diverse set of skills and ideas to our team, which we think is not only the smart thing to do but the right thing to do.

•Water Stewardship -Through the manufacturing of our HealthWear products, water is consumed when scouring manufacturing equip or dying our products. Nufabrx understands that potable water availability in the communities in which we operate is also a critical issue and we must be a steward of this valuable resource. We are working with our partners to determine whether water used in the scouring process can be reused to reduce the amount of fresh water we or our partners withdraw.  
Policy Governance & Oversight
In 2021, Nufabrx created the EcoWarriors team to spearhead our ESG strategy. They are a cross-functional group of Nufabrx champions, led by our founder and CEO, Jordan Schindler. EcoWarriors are tasked with developing the enclosed policy, setting the ESG strategy and integrating the strategy throughout our different business divisions. The intent of this policy is to serve as a living document that will be regularly reviewed and adapted based on changes in the business and regulatory environment. Nufabrx is aware of ongoing emphasis regarding ESG reporting, national and international climate targets, and investor focus on ESG performance. This policy is publicly available on our website and has been distributed to our employees as they are onboarded. As we engage suppliers for new contacts, ESG will become a key in consideration for our decision-making process as it relates to packaging, diversity, and equity.  
WORDS FROM
OUR CEO
To demonstrate how serious we are about ESG, we needed to go bigger and better to match our efforts on ESG with the relief our products provide our consumers.